Jimmy organized another Martial Arts show this year, which was a huge success!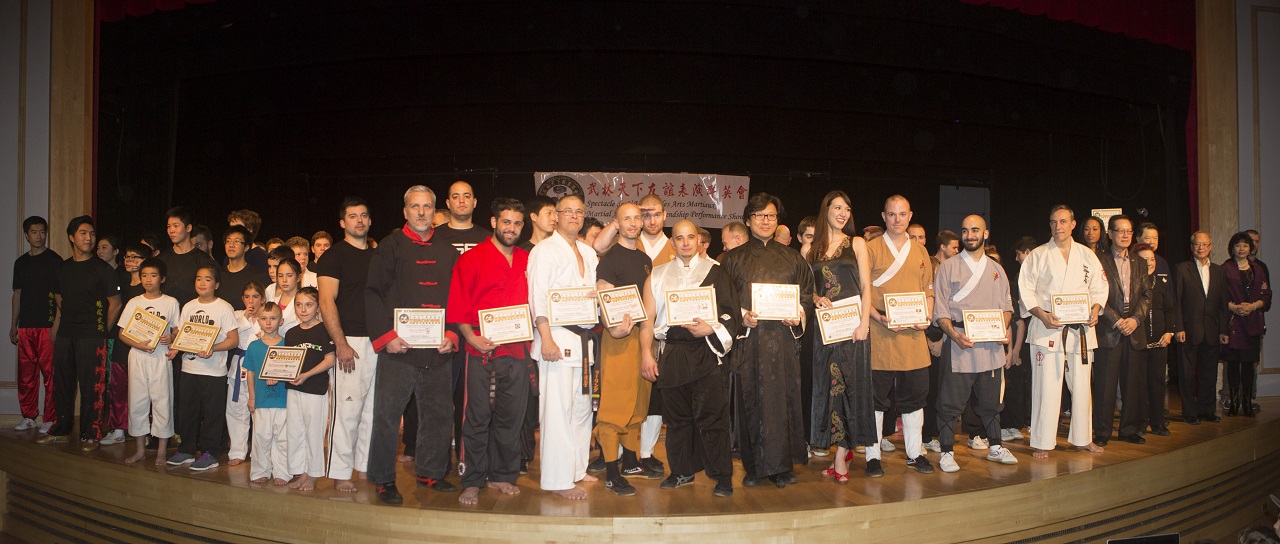 This year's show was another amazing turnout! There's so many people we want to thank. It touched our hearts to see all the seats fill up. It was another full house this year. A big thanks to the audience for coming to support our great cause! A portion of this year's proceeds will be donated to Centraide, the Children's Wish Foundation, the Montreal Chinese Community's Cultural and Arts Program, as well as to feed and clothe the homeless during the cold winter season!
A special thanks to our Canada International Martial Arts Alliance Committee's adviser, Sifu Max Rendinella for his continuing support and help for this great cause. And a special thanks and welcome to Julian Shamuon for coming all the way down from Toronto to give the audience a hall-of-fame martial arts experience. A big thanks to all the martial artists and performers for being part of our show. The event wouldn't have been successful without you!
A special thanks to Dr. Shao, Mr and Mrs Raymond Tsim, Benny and Ruth Lam, Susan Huang, our videography crew Norman Woo, James Bourque and photographer David Sun, as well as David Der, Matthew Chan, Glenn Woo, the Chan Lion Dance Club, the YCPA members, our Chan family, Elizabeth Chan, Tiffany Woo, Kristen Woo, and of course, our MC TingLi Lucia Lorigiano! There's so many people we want to thank individually for making our event such a success. Thank you everyone!
We look forward to another successful show next year!
A Big Thanks to This Year's Performers:
– Songshan ChanWu Canada Academy
– KrossFight Team
– Chan Lion Dance Club
– Shaolin Laurentides
– Sport Addict (Simon D. Ducharme)
– Feng Huang Wushu Club
– Le Centre d'art Martiaux Lee Ling
– Taekwondo Bois-Des-Filion
– P.A.C.T. (Personal Assault Control Tactics)
– Sifu Julian Shamuon from Toronto school, Shamuon Generation of Martial Arts
– Michelle Jia from Jingju Canada
– Kung Fu Canada
– Dojo Tansei Arts Martiaux
– Sarah and Derek San-Ah Waye (Kenpo Karate)
– Yue Qi
Hi-Lights Videos: