Three years in the making! Jimmy Chan's long-awaited documentary "Saving Chinatown – The Rise Of The Dragons" is premiering at the Canada China International Film Festival on October 2, 2021, at Cineplex Cinema in downtown Montreal.
What started off as a documentary project 3 years ago to raise awareness about the gentrification of Montreal's Chinatown quickly grew its mission when the COVID-19 pandemic caused a rise in anti-Asian hate.
This short documentary explores the growing threat of gentrification and the rise in anti-Asian racism that Montreal's Chinatown and Asian community has been facing during the COVID-19 pandemic.
Trailer Video: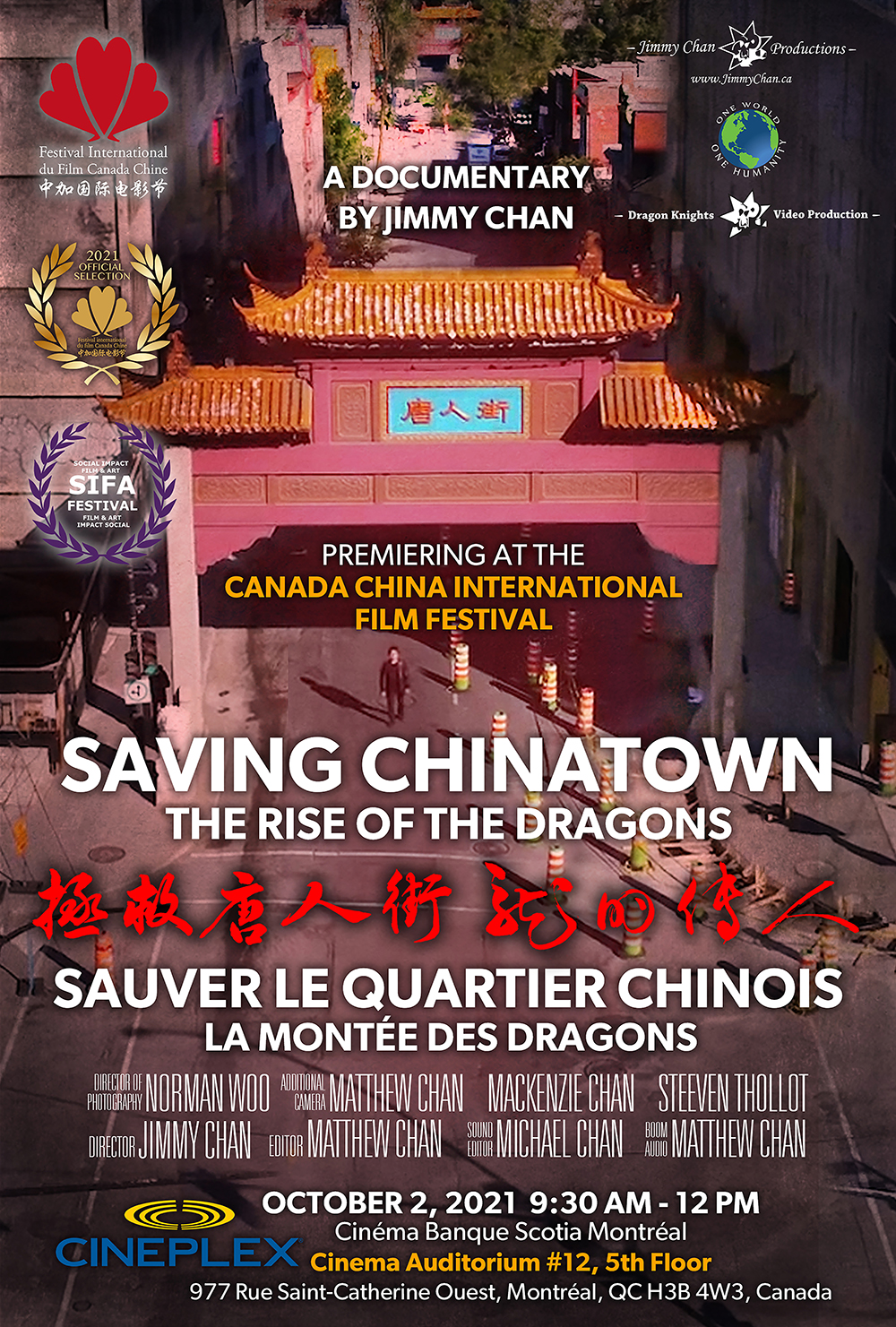 Toronto Screening
Jimmy is in the process of finalizing the screening of his documentary in Toronto. More details to come soon!